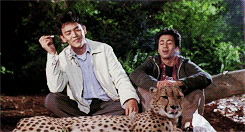 The moderate THC content and the yummy, sweet flavours of the White Castle make it the ideal entry point for newbies looking to try weed for the first time. Its average THC level goes only between 13% to 19% but new users are still advised to proceed with caution as too much of the White Castle can easily knock you out. Its sweet and tangy taste of fresh berries accompanied by an earthy and fruity scent will leave your tastebuds satisfied.
The White Castle can give you an extra dose of happiness as the high begins by making you feel euphoric and relaxed while staying sociable and even chatty. Although you might become hazy and unfocused at times, you will become outgoing throughout the trip. Be sure to be home when you come down though, as the White Castle can make you feel very sleepy by the end.
The uplifting effects of the White Castle are beneficial to users suffering from depression, anxiety, stress, fatigue, and loss of appetite.
Flavors: Berry, Strawberry, Sweet
Effects: Euphoria, Giggly, Happy, Relaxing, Sleepy, Sociable
Medical: chronic stress, nausea, inflammation, depression, and appetite loss
Potency: 13-19% THC Content